Feed Tanks, Hotwells & Deaerator Heads
Feed tanks (Hotwells) are designed and manufactured from 500 litres through to 30,000 litres. Constructed from stainless steel throughout, the tanks are braced externally to provide rigidity and longevity of service.
Packaged units include: Control panel, Steam injection valves & injectors, level gauge and controls, feed water valve, temperature gauge, manway, vent head, circulation pump, deaerator head (optional), air vent & vacuum breaker and overflow and boiler feed connections.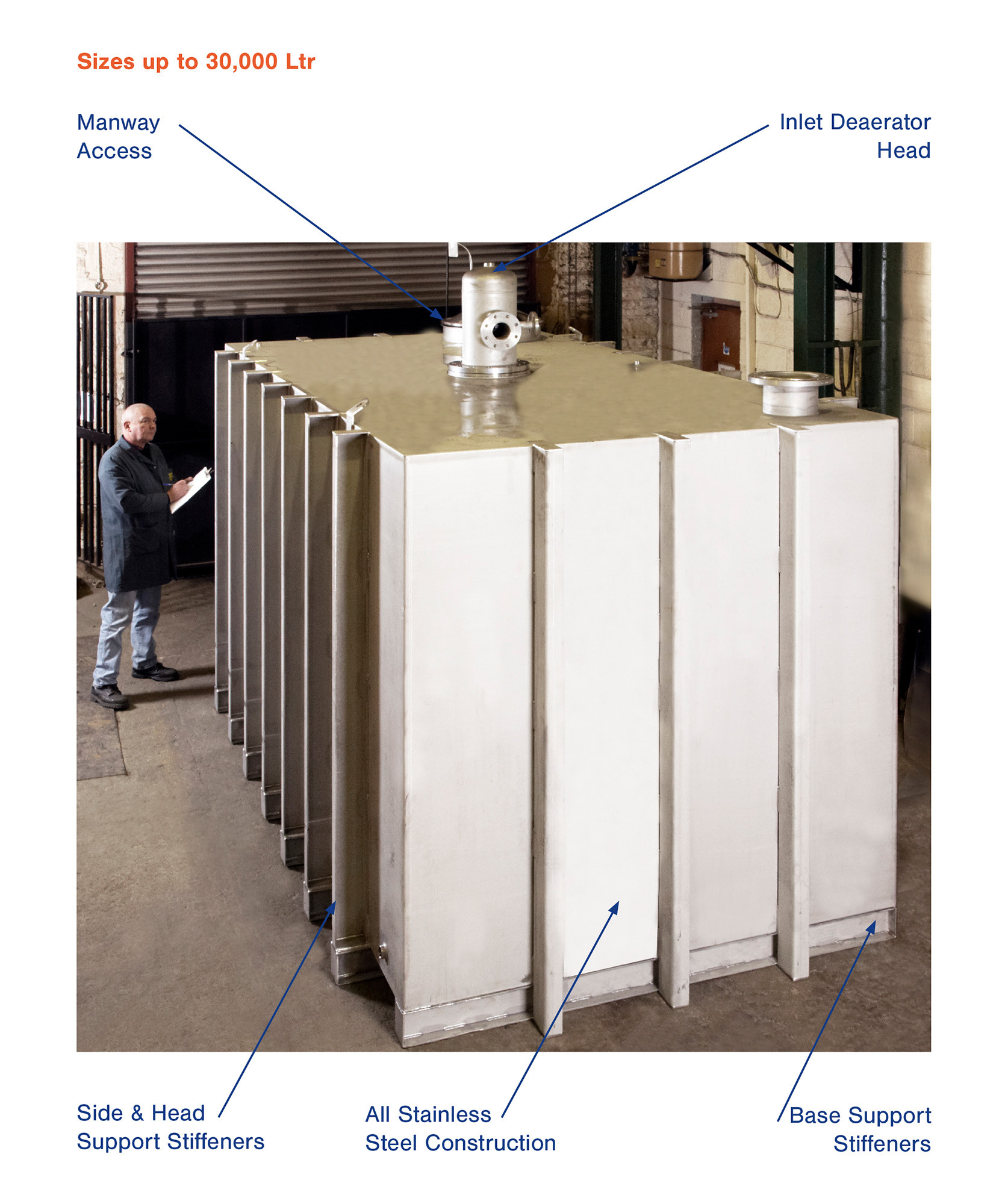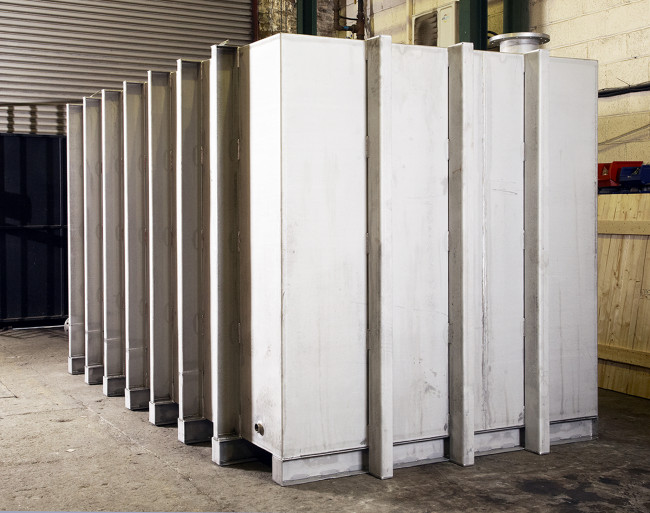 Benefits
They can be supplied either stand alone or packaged complete with all ancillaries and controls fitted.
Additional water treatment, temperature sensors and other project specific connections or equipment can be fitted as required.
Internal and external ladders available for larger feed tanks.
A range of stainless steel deaerators are manufactured to compliment feed tanks with connections for feed water, flash steam and condensate return.
Deaerators assist in the removal of oxygen from the system and reducing the amount of oxygen scavengers required.
Product enquiry
Thanks for your interest in Feed Tanks, Hotwells & Deaerator Heads. Please fill in the following information so that we can get back to you as soon as possible.