Packaged Plantrooms & Plant Solutions
Made to meet the stringent cost and performance requirements of the construction industry.
Our solutions range from small pre-fabricated pump set assemblies through to large complex boiler and chilled water plant rooms.
We offer a full turnkey supply of all equipment within the plant room which ensures the design is complete, fully coordinated and ready for a trouble free installation on site.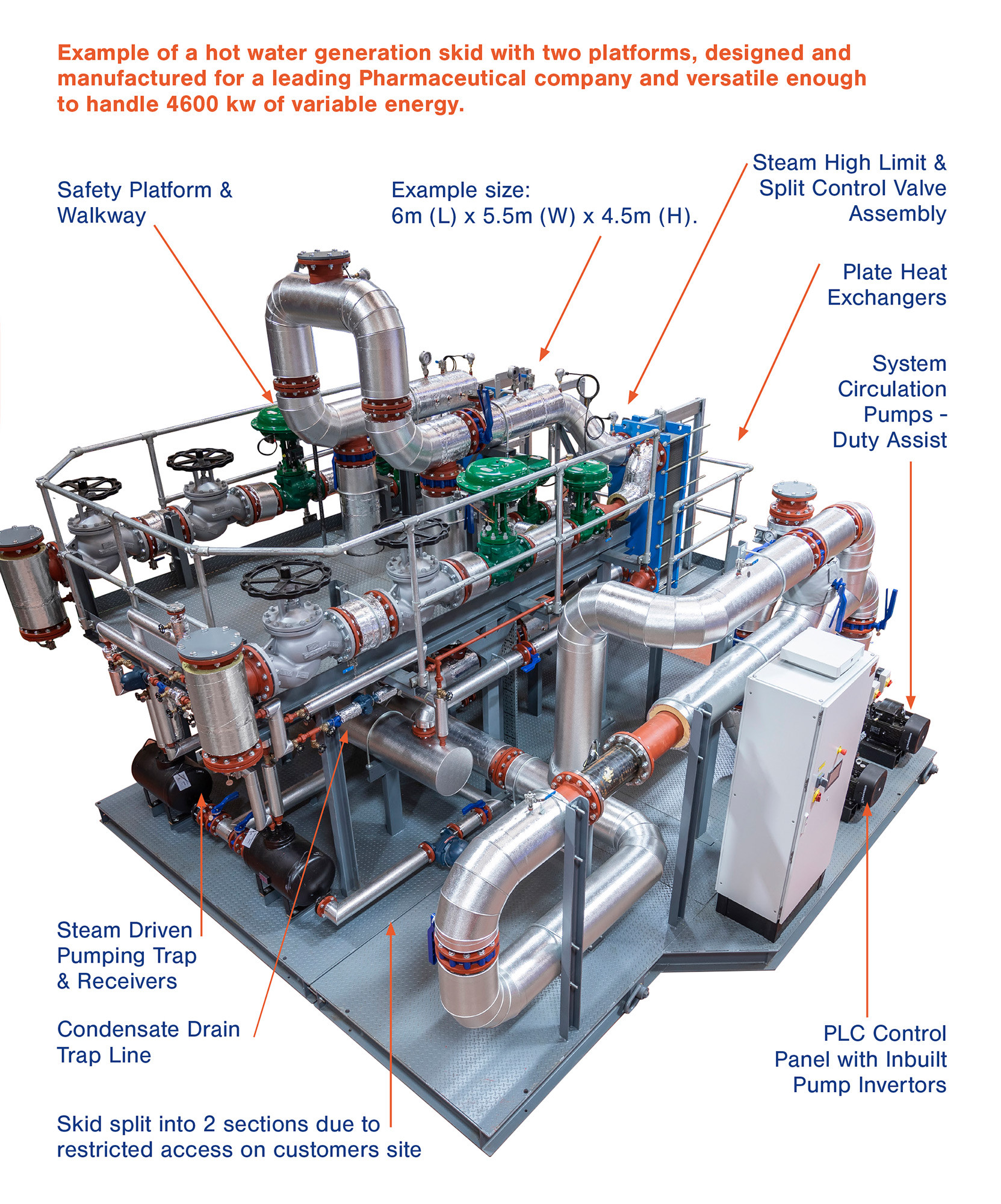 Benefits
Bespoke design assembled in a factory-controlled environment.
High productivity and factory built high quality.
Fast, efficient construction, minimising onsite labour and project control.
Large systems can be supplied in sections for reconnection onsite.
Independent and flexible approach to component selection.
Full-service project team with vast experience, including mechanical and electrical design, providing the most efficient solution.
Accurate build to Approved Drawings.
Factory Tested for peace of mind and product assurance.
Reduced site build and commissioning time.
Optimum Health & Safety, due to

in-house control

.
Product enquiry
Thanks for your interest in Packaged Plant Rooms & Plant Solutions. Please fill in the following information so that we can get back to you as soon as possible.