Process Equipment
Highly skilled in the design and manufacture of bespoke packaged equipment and process pressure vessels for the industrial market.

Working with industry leaders such as Glaxo Smith Kline, Cadburys and Alfa Laval, Ormandy Newade has established itself as a front runner in the fabrication of polished stainless-steel, carbon steel and copper. Highly accomplished in design, fabrication, welding and polishing of stainless-steel equipment, vessels are built to the highest standards with meticulous attention to detail.
Our experts, Stuart Goodison and Phil Wade (pictured below) have a wealth of experience, backed by a team of skilled craftsmen, including fabricators, designers, FAT testers and documentation experts who between them have amassed a massive 350 years of knowledge in the industrial and process stainless steel sector.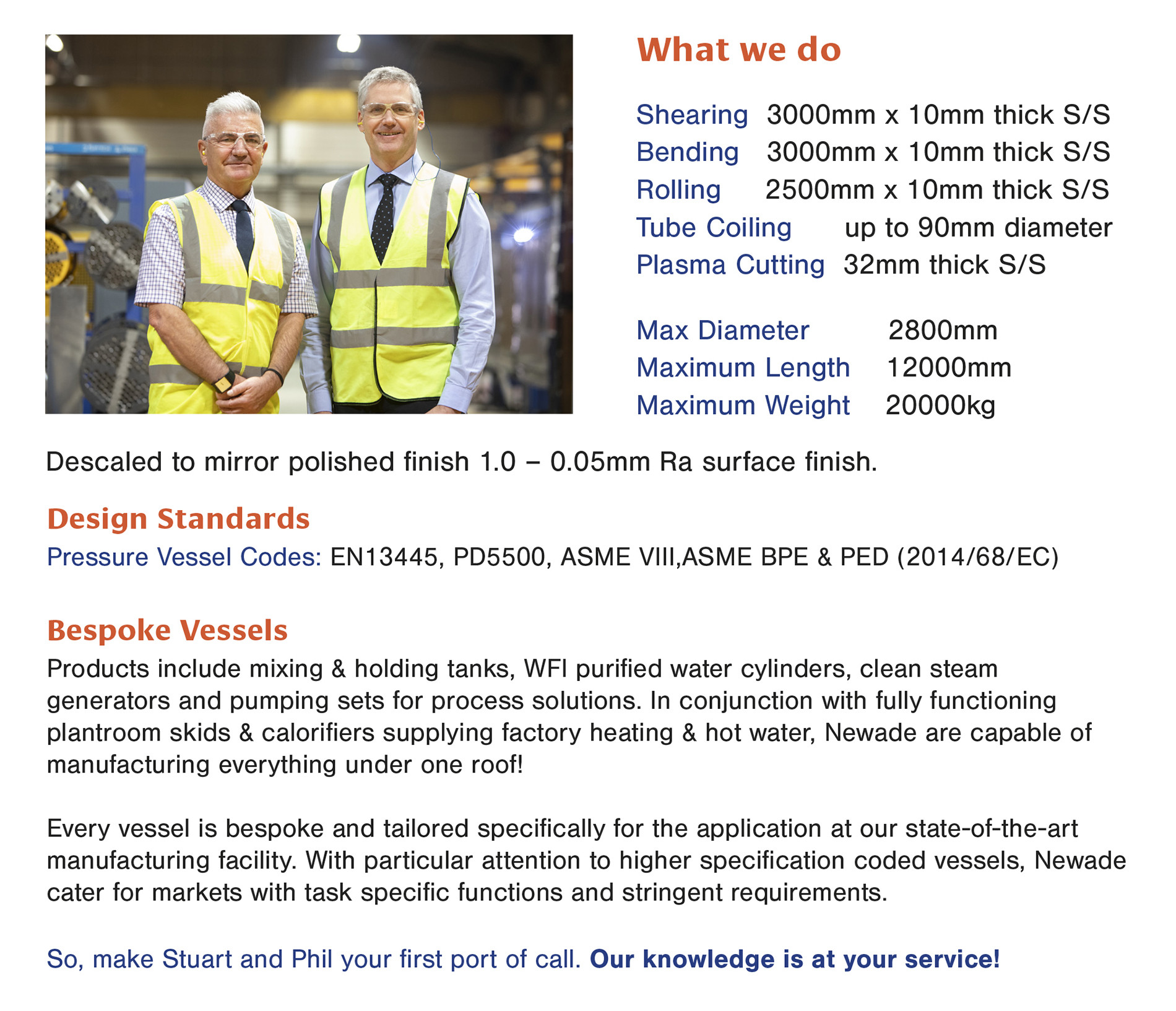 Product enquiry
Thanks for your interest in Process Equipment - Ormandy Newade. Please fill in the following information so that we can get back to you as soon as possible.