Sectional Hot Water Vessels
Finding solutions for heating projects is second nature at Ormandy, but what happens if the vessel is bigger than the door it needs to go through?
Not a problem! At Ormandy, every product is bespoke and tailored specifically for a given application. Our team take into consideration any restrictions such as narrow corridors, space restrictions and existing equipment to ensure vessels fit perfectly.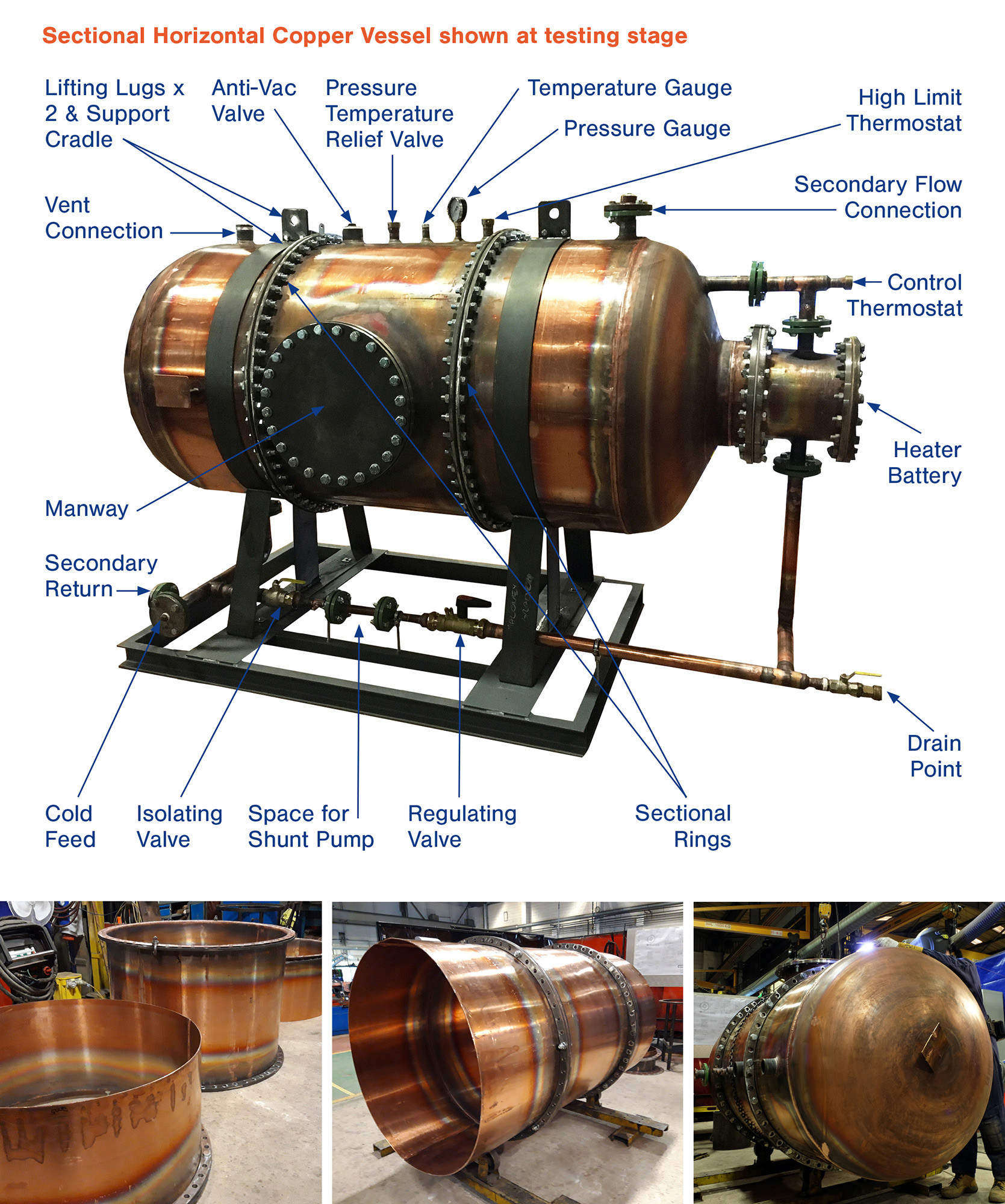 Benefits
Designed to fit through any door.
Vessels can be fabricated in sections and

assembled onsite

.
Vessels designed by our skilled design team and crafted by our experienced fabricator.
Designed to British Standards – PED & Building Regulations.
Total packaged solutions.
Stainless steel and solid copper material options.
Full range of capacities.
Vented and unvented Systems.
Heat exchanger 'U' tube fully removeable for maintenance.
Unvented skid packages with expansion vessels.
Ideal for recovering waste heat.
Indirect cylinders also available.
Product enquiry
Thanks for your interest in Sectional Hot Water Vessels. Please fill in the following information so that we can get back to you as soon as possible.