Storage Calorifiers
For Process applications, including Food, Pharmaceutical, Marine or Offshore there may be stringent specifications applicable. These include material traceability, third party design appraisals and inspections, along with high level manufacturing pressure vessel codes.
Ormandy Newade can also design and manufacture equipment specifically for within food process areas, clean locations, external arduous locations and extreme marine environments.
Also available as packaged skids.
Unvented hot water systems have become extremely popular for building ap­plications as they provide a highly efficient means of storing and distributing water. They come complete with an unvented fitting kit.
Vented calorifiers are installed with an atmospheric open vent and have free movement of air when filled or drained down.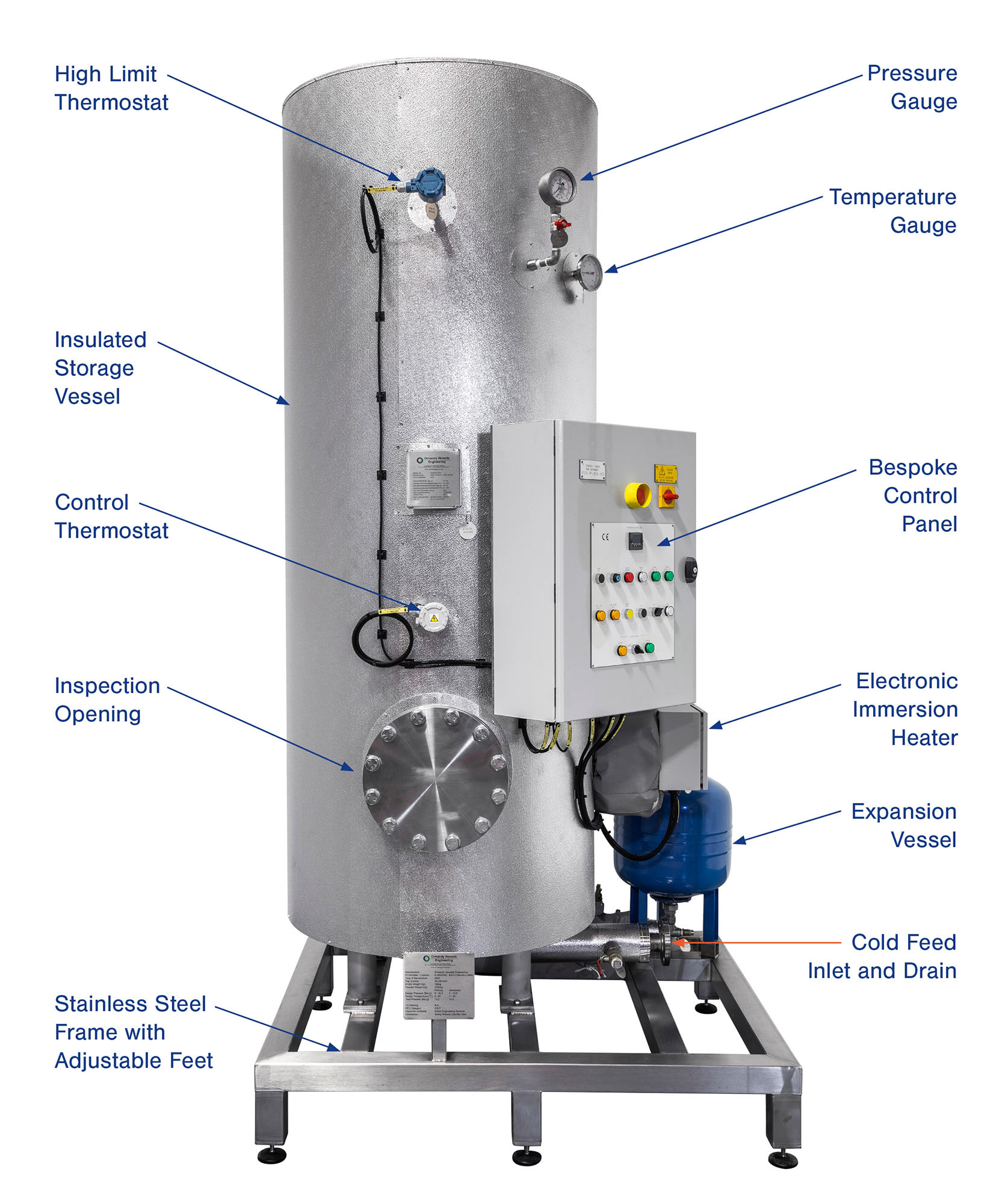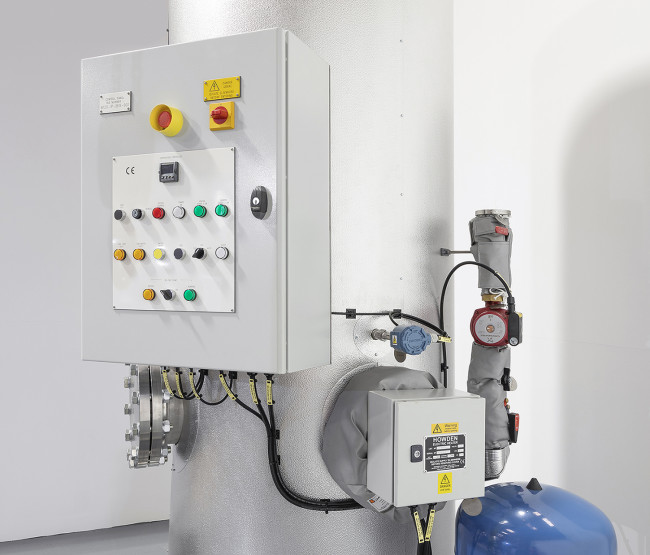 Benefits
Designed to British Standards or ASME– PED & Building Regulations.
Total packaged solutions.
Stainless steel, solid copper and copper lined

materials

.
Large range of capacities

(including Flow Heaters)

.
Heat exchanger 'U' tube fully removeable for maintenance.
Unvented skid packages with standard or flow-through expansion vessels.
Ideal for recovering waste heat.
Extended surface tube technology for increased performance.
Electric Hot Water Systems
Control panels available, from 20kW up to 1000kW.
Types of Heater - Fixed Element, Replacement Element and Removeable Core.
Panels can be Staged or Thyristor Controlled.
Design suitable for the process environment.
Electric immersion heater, standard direct immersion or removable core heaters available.
Integral domestic water pumps available to ensure constant flow through the exchanger and reducing the risk from legionnaires disease.
Vented Calorifiers
Using vent line or header tank for the release of air when it is displaced from the heated water and change in volume of stored water when heated or allowed to cool.
Product enquiry
Thanks for your interest in Storage Calorifiers. Please fill in the following information so that we can get back to you as soon as possible.