Storage Calorifiers
For Process applications, including Food, Pharmaceutical, Marine or Offshore there may be stringent specifications applicable. These include material traceability, third party design appraisals and inspections, along with high level manufacturing pressure vessel codes.
Ormandy Newade can also design and manufacture equipment specifically for within food process areas, clean locations, external arduous locations and extreme marine environments.
These high performance, tubular heat exchangers offer flexible and economical solutions, suitable for MTHW, LTHW, Steam and Heat Recovery. Also available as packaged skids as shown below.
Unvented hot water systems have become extremely popular for building ap­plications as they provide a highly efficient means of storing and distributing water. They come complete with an unvented fitting kit.
Vented calorifiers are installed with an atmospheric open vent and have free movement of air when filled or drained down.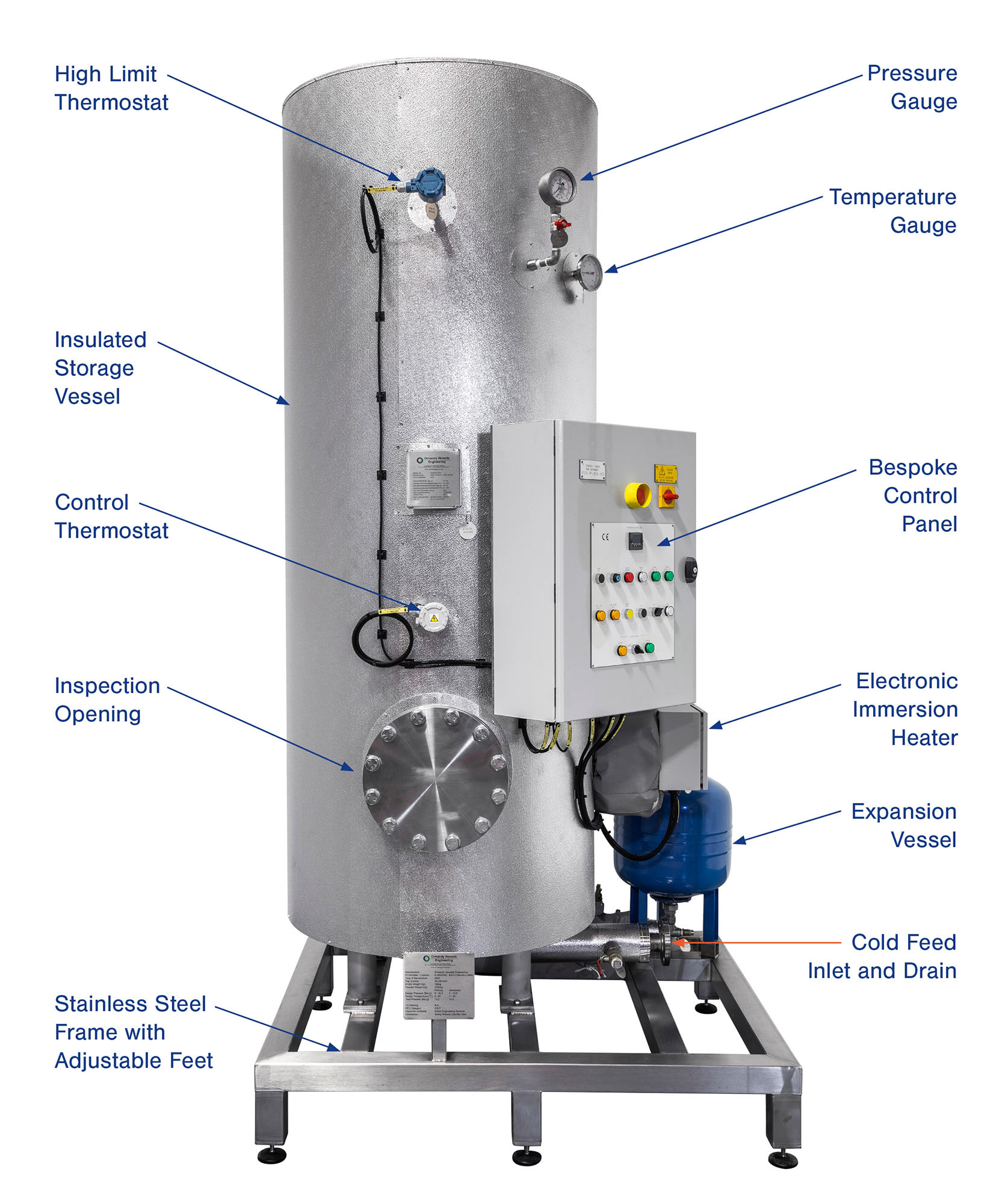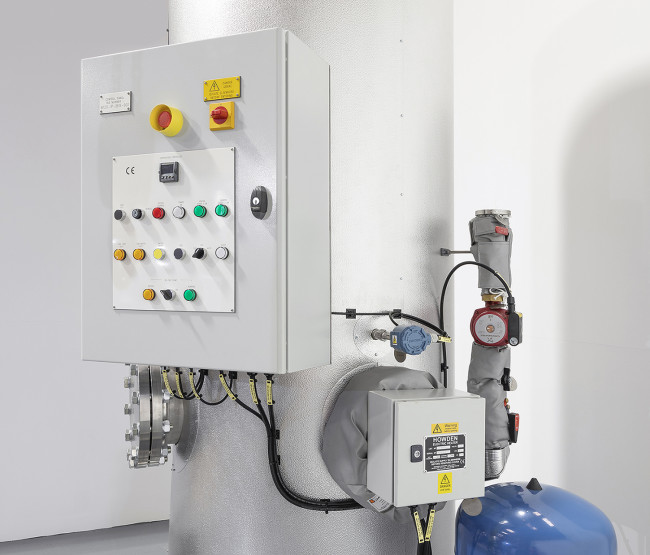 Benefits
Designed to British Standards – PED & Building Regulations.
Total packaged solutions.
Stainless steel, solid copper and copper lined

materials

.
Full range of capacities.
Heat exchanger 'U' tube fully removeable for maintenance.
Unvented skid packages with expansion vessels.
Ideal for recovering waste heat.
Indirect cylinders and solar vessels also available.
Unvented Hot Water Systems
Direct electric heating up to 54kw and indirect heating up to 108kw.
Corrugated coil technology for increased performance.
Vented Calorifiers
Release of air when it is displaced from the heated water.
Change in volume of stored water if heated or allowed to cool.
Product enquiry
Thanks for your interest in Storage Calorifiers. Please fill in the following information so that we can get back to you as soon as possible.