TIU (Thermal Interface Units)
Thermal Interface Units are ideal for multi dwelling locations such as flats, public buildings, office blocks and new building developments.
Heat energy is transferred from one central shared location to an individual system for heating and hot water requirements.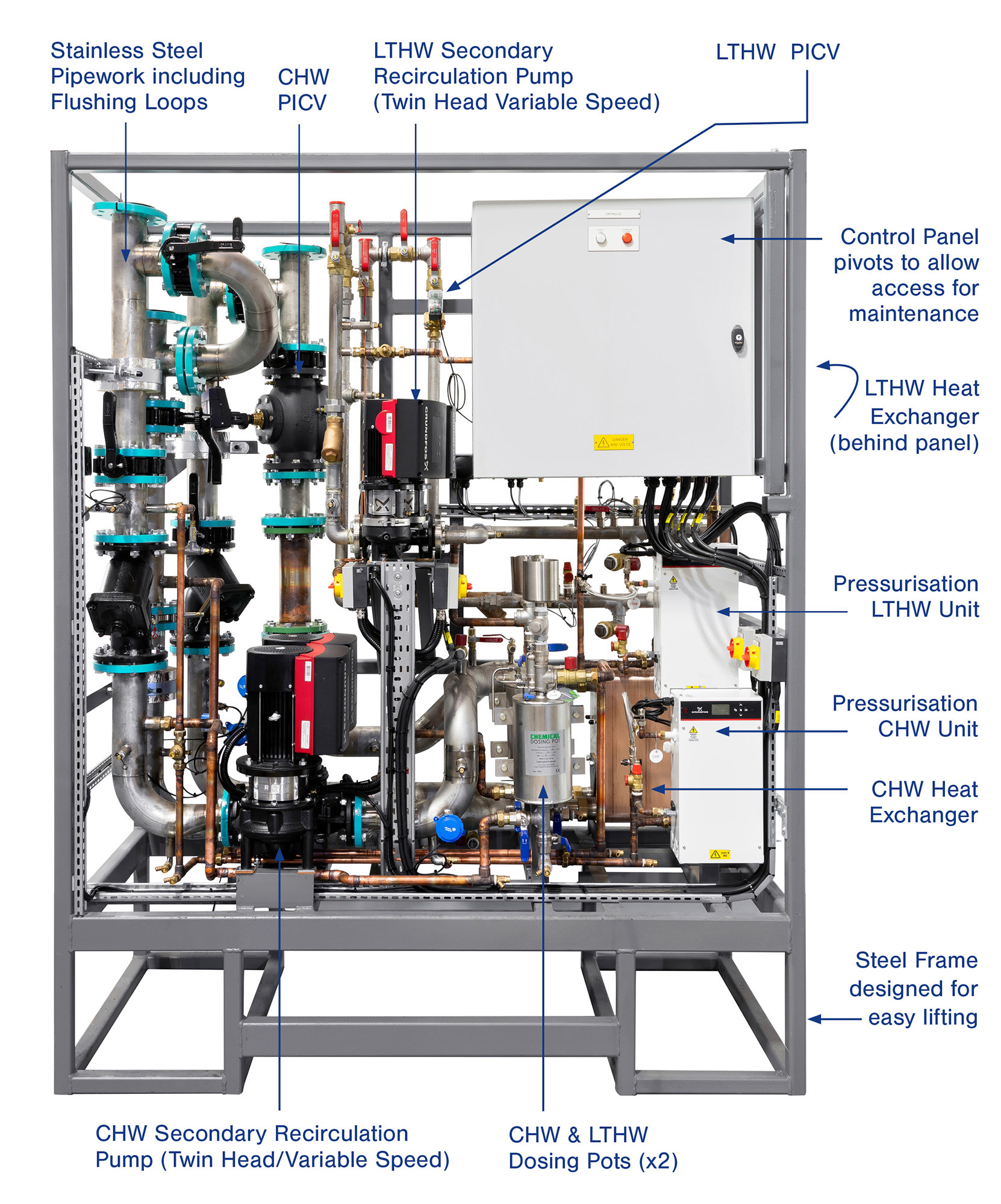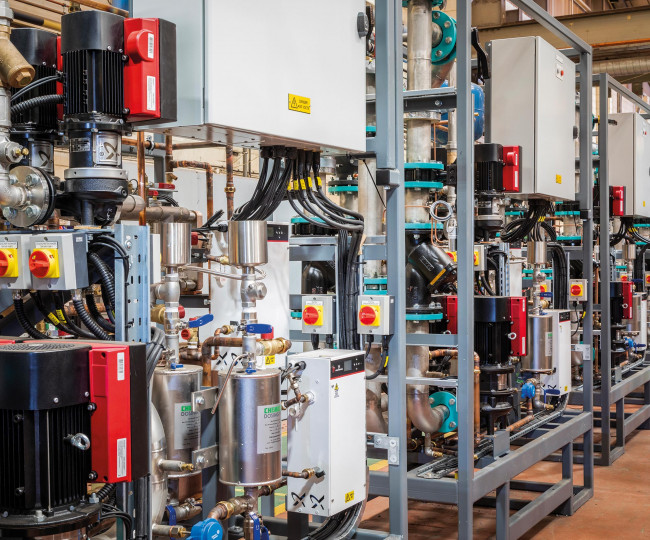 Benefits
On-demand heating with no need for storage tanks.
Unlimited capacity as our bespoke design will be calculated to your requirements.
Improved Energy Efficiency with reduced carbon emissions and waste.
More accurate control and billing for energy use.

Bespoke design

and build to fit your available footprint.
TIU's supplied by either high efficiency plate heat exchangers or incoming pipework.
Time and cost with boiler servicing and maintenance is significantly reduced as access to properties may not be required.

Incorporating low carbon or renewable technology

is simpler and more achievable, helping specifiers and designers to meet government 'zero carbon' targets e.g. CHP, solar or heat pumps.
No gas supply or individual flues needed as the system consists of a heat exchanger, pipework, valves and meters.
Can be

linked to a BMS

system
Product enquiry
Thanks for your interest in TIU (Thermal Interface Units). Please fill in the following information so that we can get back to you as soon as possible.