Buffer & Thermal Storage Vessels
Found in a variety of systems, a buffer or thermal storage vessel provides additional storage capacity. With a greater demand for renewable energy systems, they offer both sustainability and substantial savings.
Coupled with instantaneous water heaters, vessels are connected in parallel with a pump circulation to ensure a flow between the vessel and the water heater.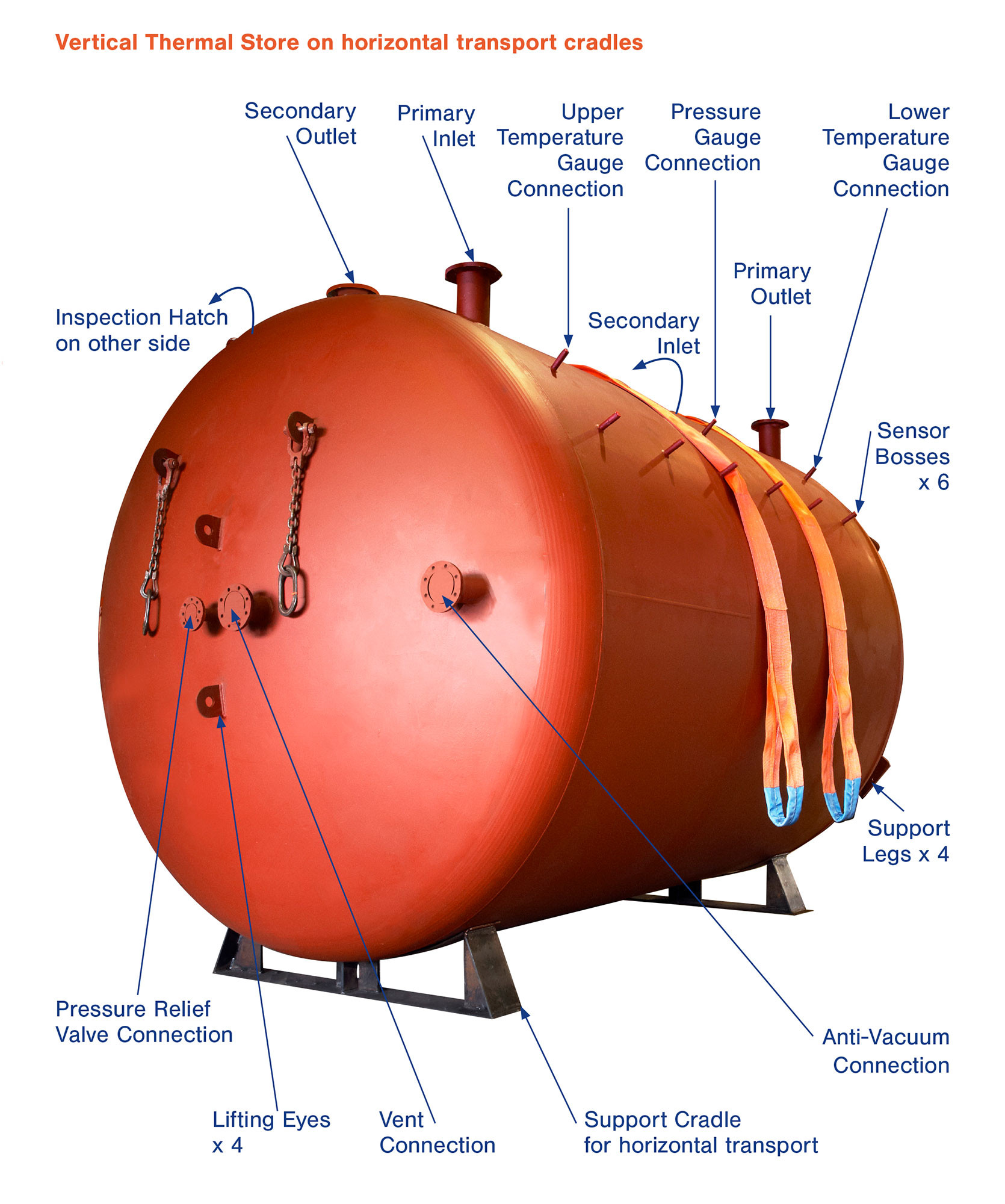 Benefits
Additional capacity when peak demands exceeds hot water generation.
Capacity up to 50,000 litres and test pressures of 30 barg, although larger capacities and higher pressures available.
Charged during low or no demand.
Low grade heat or smaller energy sources can be

utilised

.
Vented and unvented systems.
Supplied horizontally or vertically.
Increased energy efficiency of the heating system.
Rapid pay back as heating costs significantly reduced.
Can be connected and combined with several power sources.
Insulation for chilled water applications.
Vessels manufactured in carbon steel, stainless steel or copper.
Need a higher specification for Process Manufacturing?
Ormandy Newade Engineering has established itself as a front runner in the stainless steel fabrication industry. Highly accomplished in design, fabrication, welding and polishing of stainless steel equipment, the quality of the finished vessels are exceptional.
For more information on our product capabilities and industry sectors, click here.

Product enquiry
Thanks for your interest in Buffer & Thermal Storage Vessels. Please fill in the following information so that we can get back to you as soon as possible.