Packaged Plate Heat Exchangers
A comprehensive range of WRAS approved gasketed and brazed units for all heating and cooling applications and selected to optimise performance based on rating, temperature and pressure drop criteria.
HT-Breeze is an instantaneous water heater offering an economic solution for the provision of hot water with a quick heat up, rapid response and negligible standing losses.
Vari-E-Breeze Plate Heat Exchanger combines variable speed technology of the latest pumps for closer control of output, greater speed of response and enhanced energy efficiency and lower running costs.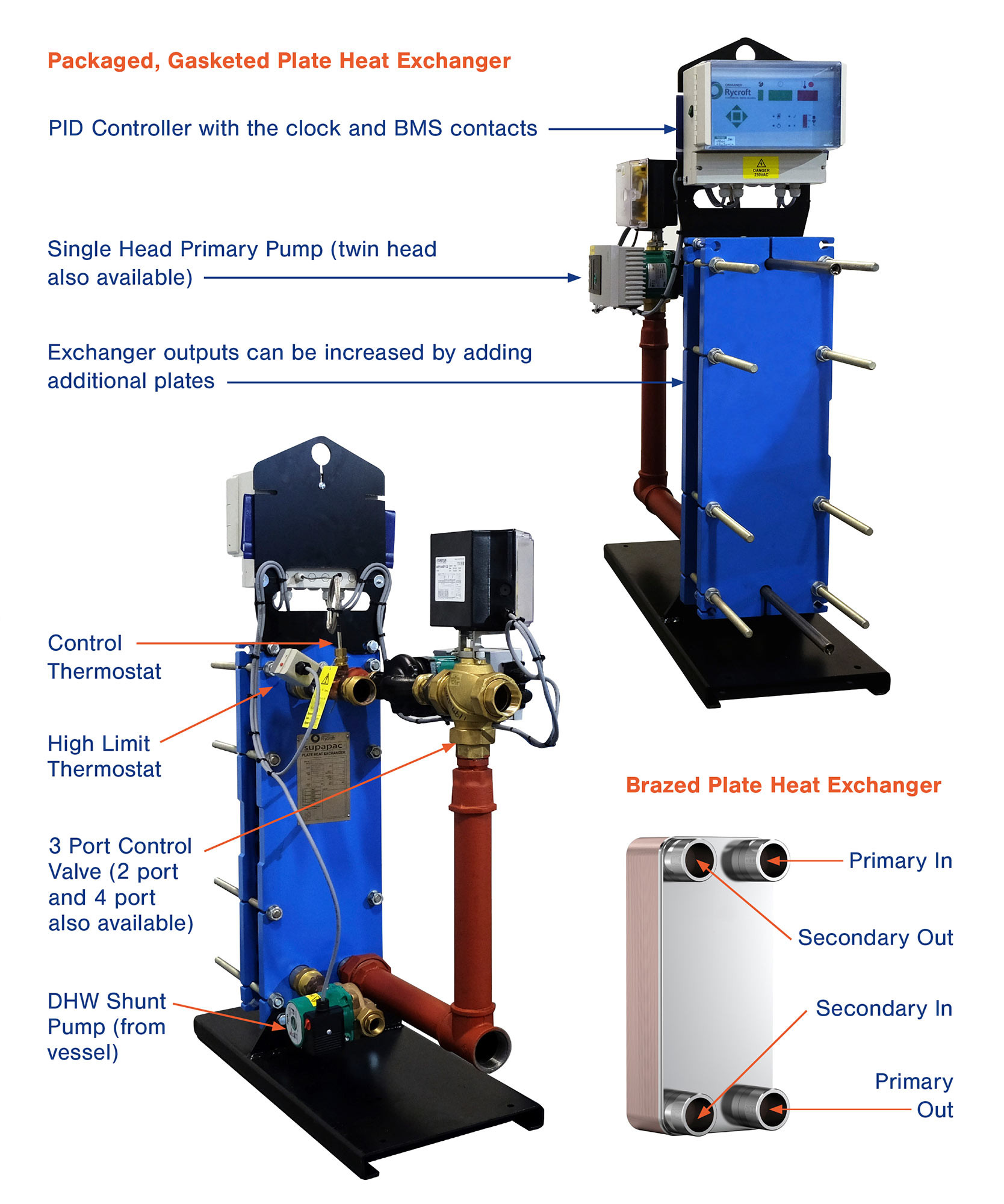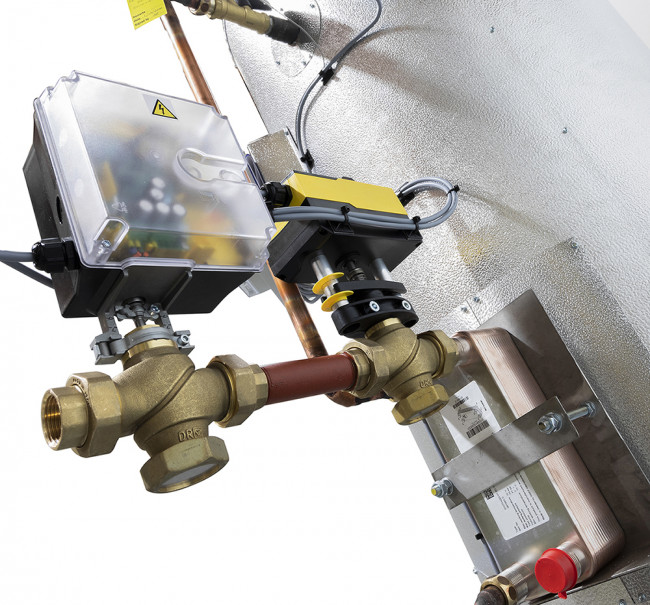 Benefits
Runs on demand with greater speed of response and lower running costs.
Outputs from 0.25L/sec up to 5L/sec. Larger units available.
Choice of materials – stainless steel 316L, 304L & titanium.
High heat transfer coefficients ensure the design surface area is kept to a minimum.
Exchanger outputs can be increased by additional plates.
Exchangers achieve high cross over temperature profiles.
Enhanced energy efficiency and closer control of output.
Low standing losses compared with other exchanger types.
Single or twin head variable speed pump with self-protection built into the pumps for longer pump life.
Night set-back & anti-legionella pasteurisation feature.
Remote operating temperature display & set point adjustment.
Compact design with a small footprint and ease of maintenance.
Vented and Unvented applications with 2, 3 or 4 port valve operation and full

BMS compatibility

.