Storage Calorifiers
These high performance, tubular heat exchangers offer flexible and economical solutions, suitable for MTHW, LTHW, Steam and Heat Recovery. Available with Batteries, Coils and Electric. Also as packaged skids as shown below.
Unvented hot water systems have become extremely popular for building ap­plications as they provide a highly efficient means of storing and distributing water. They come complete with an unvented fitting kit.
Vented calorifiers are installed with an atmospheric open vent and have free movement of air when either filled or drained down.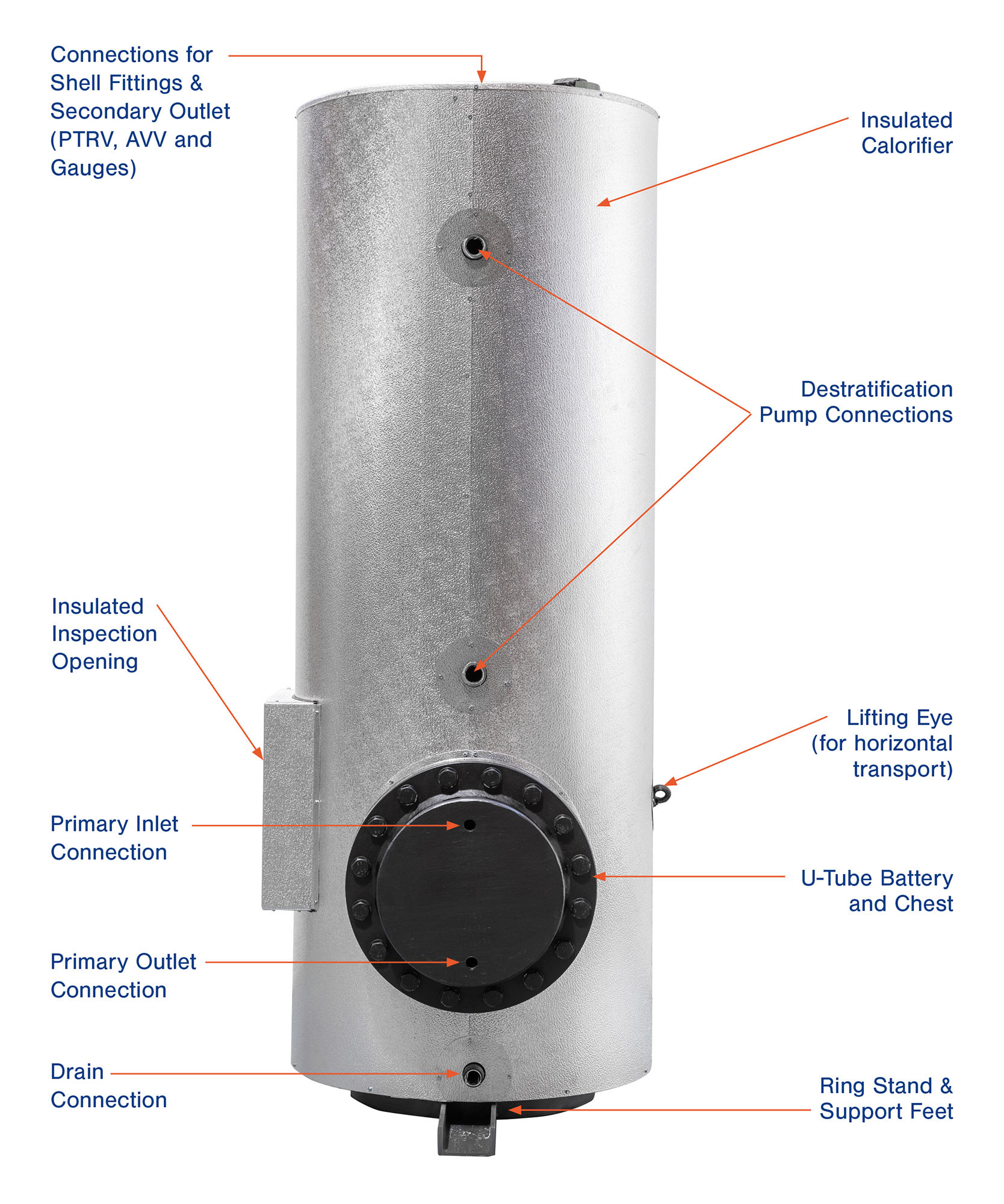 Benefits
Designed to British Standards – PED & Building Regulations.
Total

packaged solutions

.
Stainless steel, solid copper and copper lined

materials

.
Large range of capacities.
Heat exchanger 'U' tube fully removeable for maintenance.
Unvented

skid packages

with expansion vessels.
Ideal for recovering waste heat.
Extended surface tube technology available for increased performance.
Unvented Hot Water Systems
Can incorporate

standard or flow-through expansion vessel.
Vented Calorifiers
Using vent line & header tank for release of air when displaced from the heated water and change in volume of stored water if heated or allowed to cool.

Need a higher specification for Process Manufacturing?
Ormandy Newade Engineering has established itself as a front runner in the stainless steel fabrication industry. Highly accomplished in design, fabrication, welding and polishing of stainless steel equipment, the quality of the finished vessels are exceptional.
For more information on our product capabilities and industry sectors, click here.

Product enquiry
Thanks for your interest in Storage Calorifiers. Please fill in the following information so that we can get back to you as soon as possible.