Holding Vessels in Polished Stainless Steel
Prevalent in the pharmaceutical industry, holding vessels are vital for the safe storage of a variety of concentrations and liquid acids.
These holding tanks may need to be accessed at any time, so it is essential that all vessels are accessible in a safe and controlled way.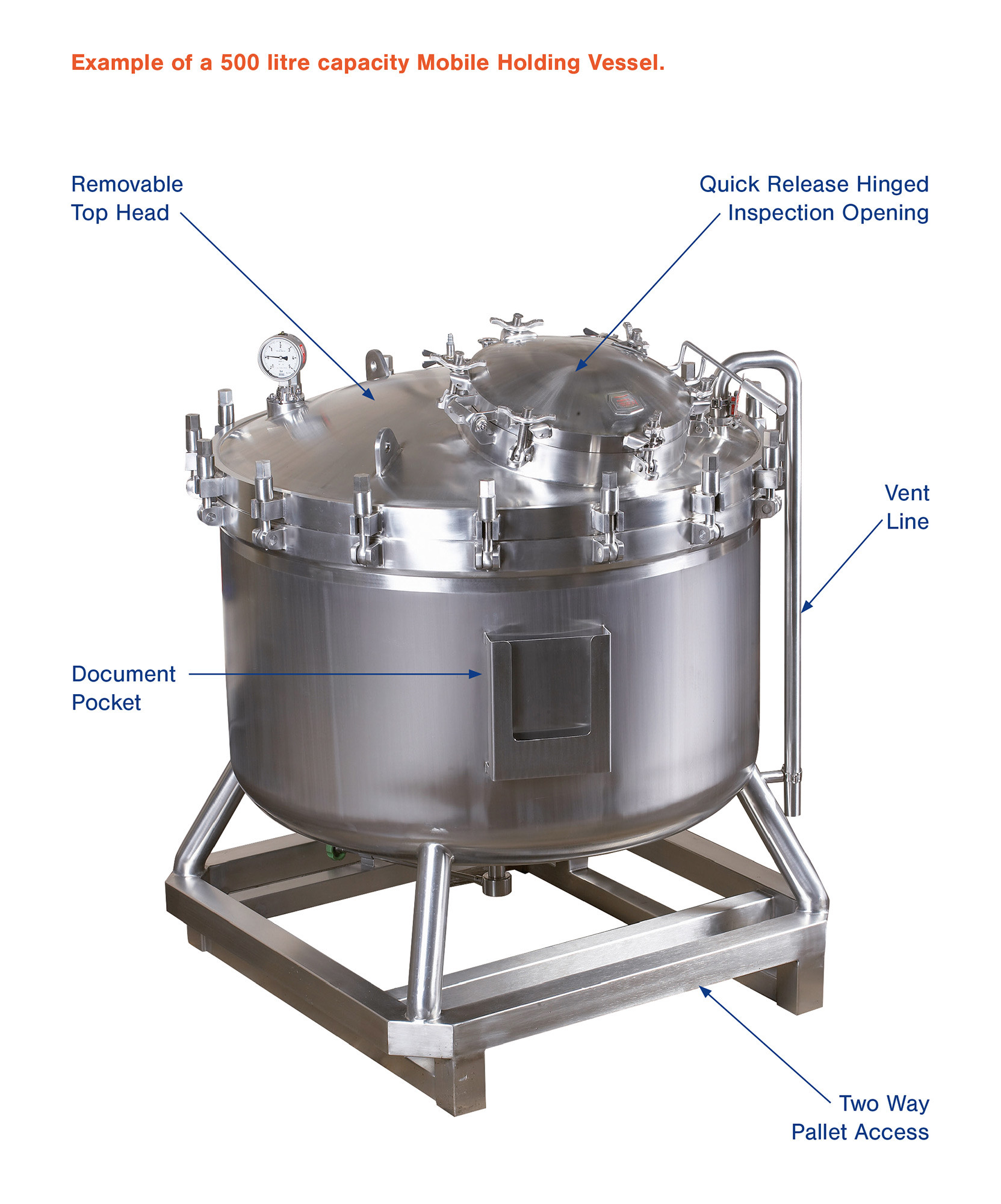 Benefits
Capacity from 3 litres to 30,000 litres.
Fully jacketed and insulated.
CE marked in accordance with the Pressure Equipment Directive.
Designed and fabricated in accordance with PD 5500, ASMEVIII and EN 13445.
Bioprocessing equipment specification: ASME BPE-2007.
Surface finishes from SF0 to SF6.
Manufactured in all grade austenitic and Duplex stainless steel.
Manufactured to client requirements.
Suitable for static or mobile operation.
Product enquiry
Thanks for your interest in Holding Vessels. Please fill in the following information so that we can get back to you as soon as possible.