WFI Purified Water Storage Vessels
Once PW and HPW water has been purified, it needs to be stored and circulated in a sterile distributing system without the risk of recontamination.
Ormandy can produce a specialised, sealed storage tank to hold the purified water and protect it from outside influences. This process is critical within the pharmaceutical industry.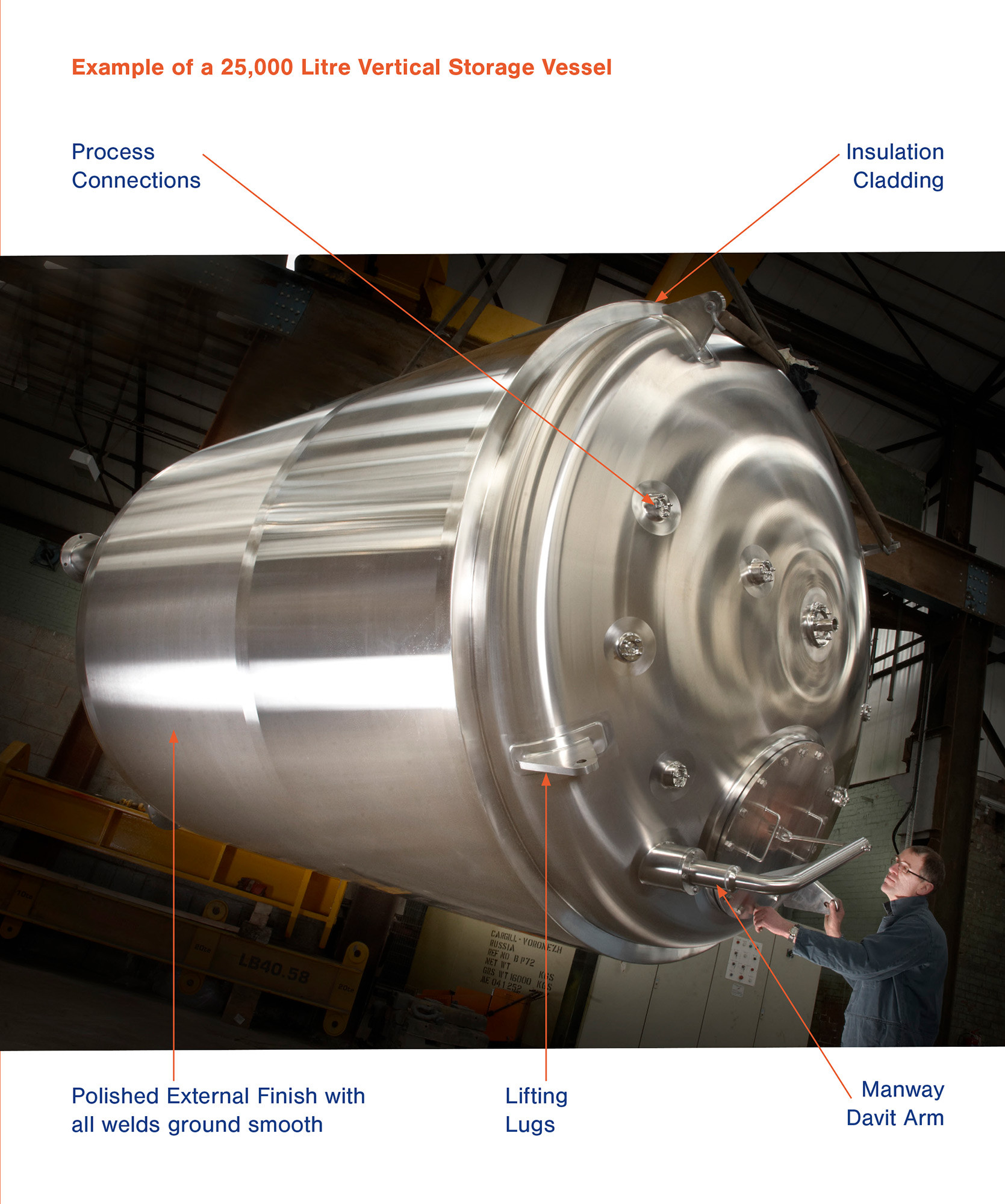 Benefits
Available as horizontal or vertical.
Capacities from 100 litres to 60,000ltr
Fully or partially insulated.
CE marked in accordance with the Pressure Equipment Directive.
Designed and fabricated in accordance with PD5500, ASME VIII and EN 13445.
Bioprocessing equipment specification: ASME BPE-2022
Surface finishes available from SF0 to SF6.
Manufactured in all grades austenitic and Duplex stainless steel.
Vessels manufactured to client requirements or to Industry Best Practice.
Product enquiry
Thanks for your interest in WFI & Purified Water Storage Vessels. Please fill in the following information so that we can get back to you as soon as possible.