Calorifiers for Marine & Process Applications
Electric calorifiers have become one of the preferred means of generating hot water for both process and manufacturing applications.
Clean and efficient in operation, electric calorifiers are versatile enough to enable these units to meet special site conditions where the use of other primary sources of energy would be extremely difficult or expensive. Bulky primary pipework systems, primary control valves or exhaust flues are not required.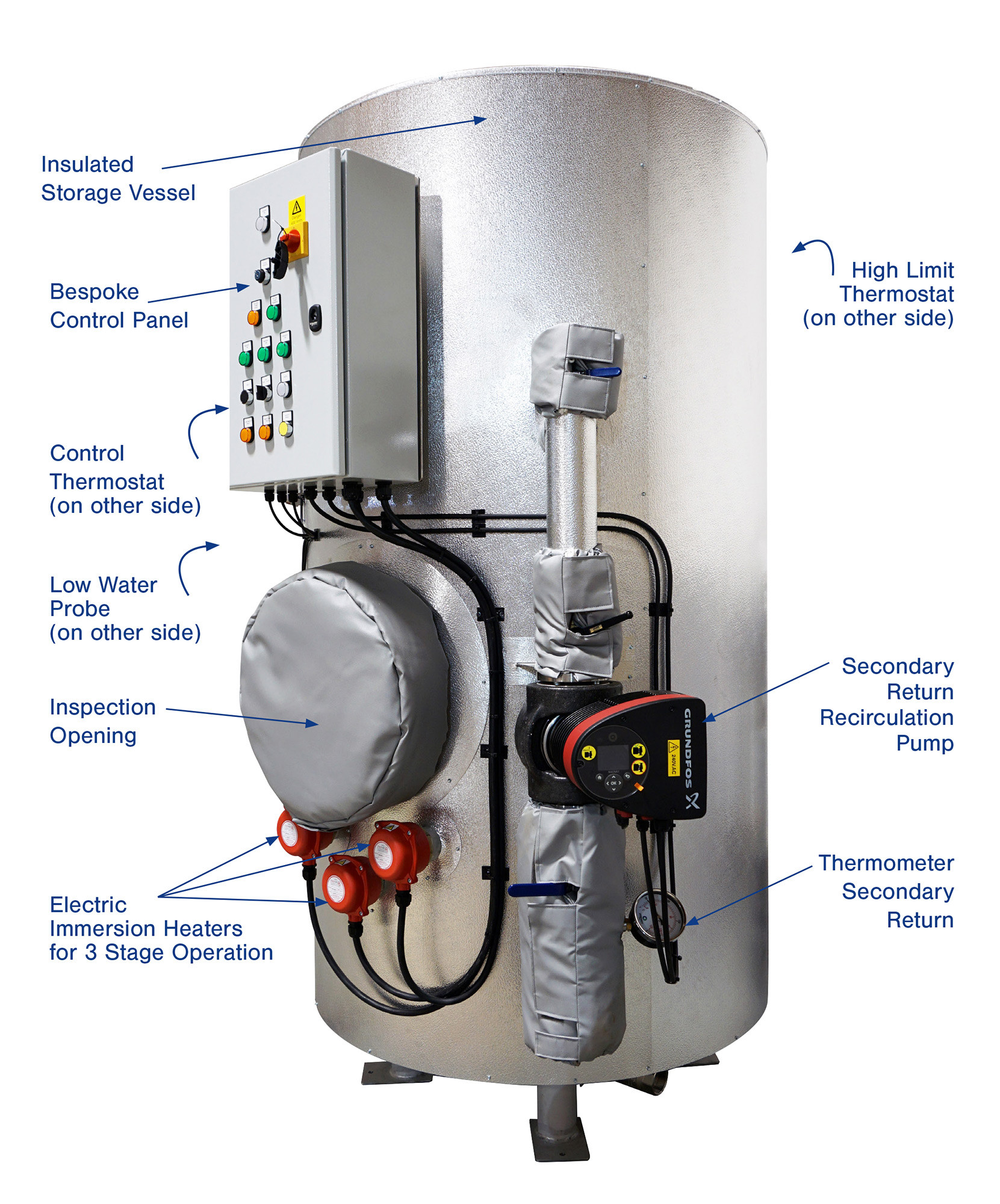 Benefits
Bespoke design to British Standards – PED & Building Regulations.
Total packaged solutions.
Stainless steel, solid copper and copper lined material options.
Full range of capacities.
Vented and unvented Systems.
Unvented skid packages with expansion vessels.
Ideal for recovering waste heat.
Integral dual action domestic water pumps available to ensure constant flow through the exchanger and reducing the risk from legionnaire's disease.
Direct acting temperature controller.
Fully compliant with L8 and PED.
High heat transfer co-efficients.
Flexible storage buffer and heat exchanger to optimise equipment selection.
Ready fitted and easy to install.
Product enquiry
Thanks for your interest in Calorifiers for Marine & Process Applications. Please fill in the following information so that we can get back to you as soon as possible.