Premix Stainless Steel Units
Premix units are designed and manufactured for Food Manufacturing, Pharmaceuticals and all other process applications.
They can either be a stand-alone operation or form part of the whole production line system and are available in all austenitic and duplex grades of stainless steel to a bespoke design and size. All vesses are CE marked in accordance with the Pressure Equipment Directive and designed and fabricated in accordance with PD 5500, ASME VIII, and EN 13445.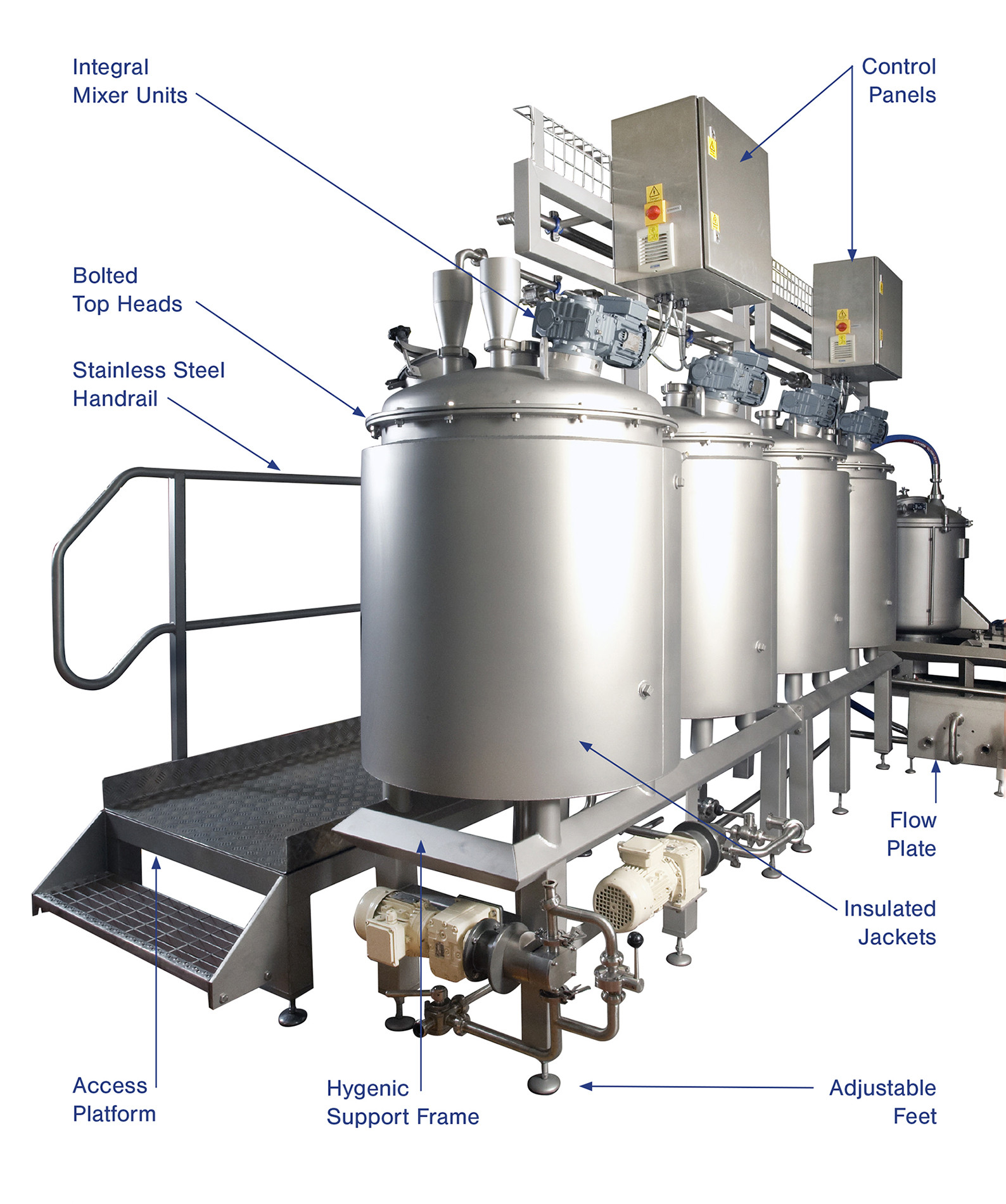 Benefits
Capacity from 10kg to 60,000kg
Surface finishes available in 'self-colour' to 0.1 µmRa
Vacuum and pressure tight.
Vessels can be equipped with propriety agitators or with a bespoke design and manufactured in house.
Agitators range from gate type with or without side wall scrapers to homogenisers.
Frequency controlled drives to adjust the mixing intensity if required.
Fully or Partially Jacketed and insulated if required.
Designed with CIP (Clean in place) systems so no disassembly or equipment removal required.
Low maintenance and hygienic.
Options for static or mobile operation.
Product enquiry
Thanks for your interest in Premix Units. Please fill in the following information so that we can get back to you as soon as possible.