Clean Steam Generators
Clean steam generators raise steam by utilising MTHW, HTHW, electric, thermal fluid or process steam as a primary heat source.
It offers a simple and conventional method of raising clean steam, with the vapour volume sufficient to cope with normal peaks of demand whilst maintaining a constant boiling/pressure.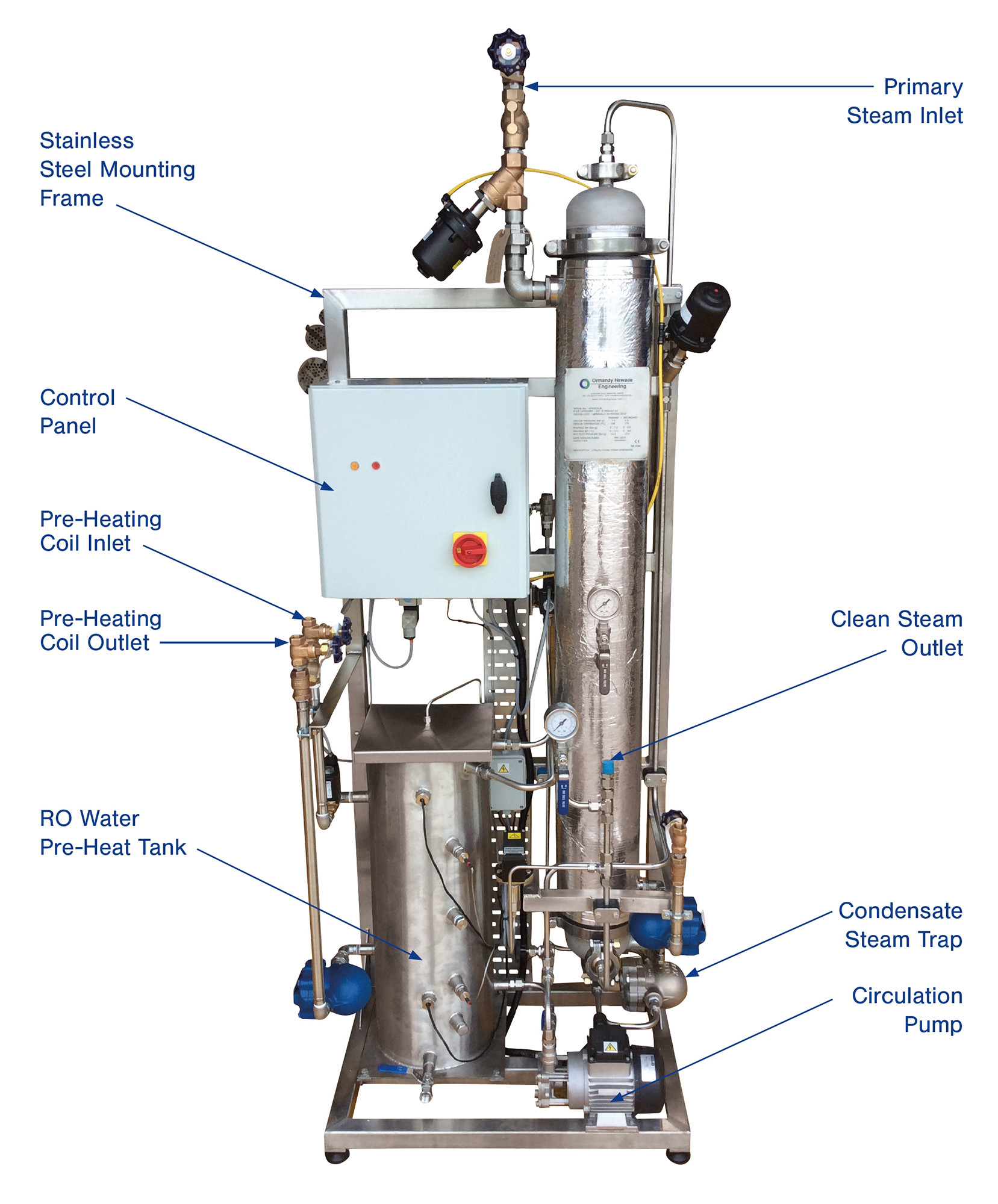 Benefits
Made in stainless steel 316L which is pickled and passivated after fabrication to restore the stainless-steel protective properties.
Incorporates an integral dry sparge pipe to reduce liquid entrainment to a minimum.
Full sized manhole for regular inspection if required.
Heating bundle can be withdrawn for maintenance and inspection.
Supplied as a bespoke package, designed, built and tested in our factory to ensure constant quality control.
Design and manufacture in accordance with

PD5500 and PED 97/23/EC

.
Steam produced

meets the criteria of HTM 2031

.
Product enquiry
Thanks for your interest in Clean Steam Generators. Please fill in the following information so that we can get back to you as soon as possible.