Wash Down Packages
Instantaneous water heaters commonly used for washdown applications are supplied fully packaged and incorporating all the necessary equipment to ensure accurate temperature control is achieved.
Steam is used for primary heating medium and thermostatic or pneumatic control valves fitted to facilitate the rapid response and changes in demand.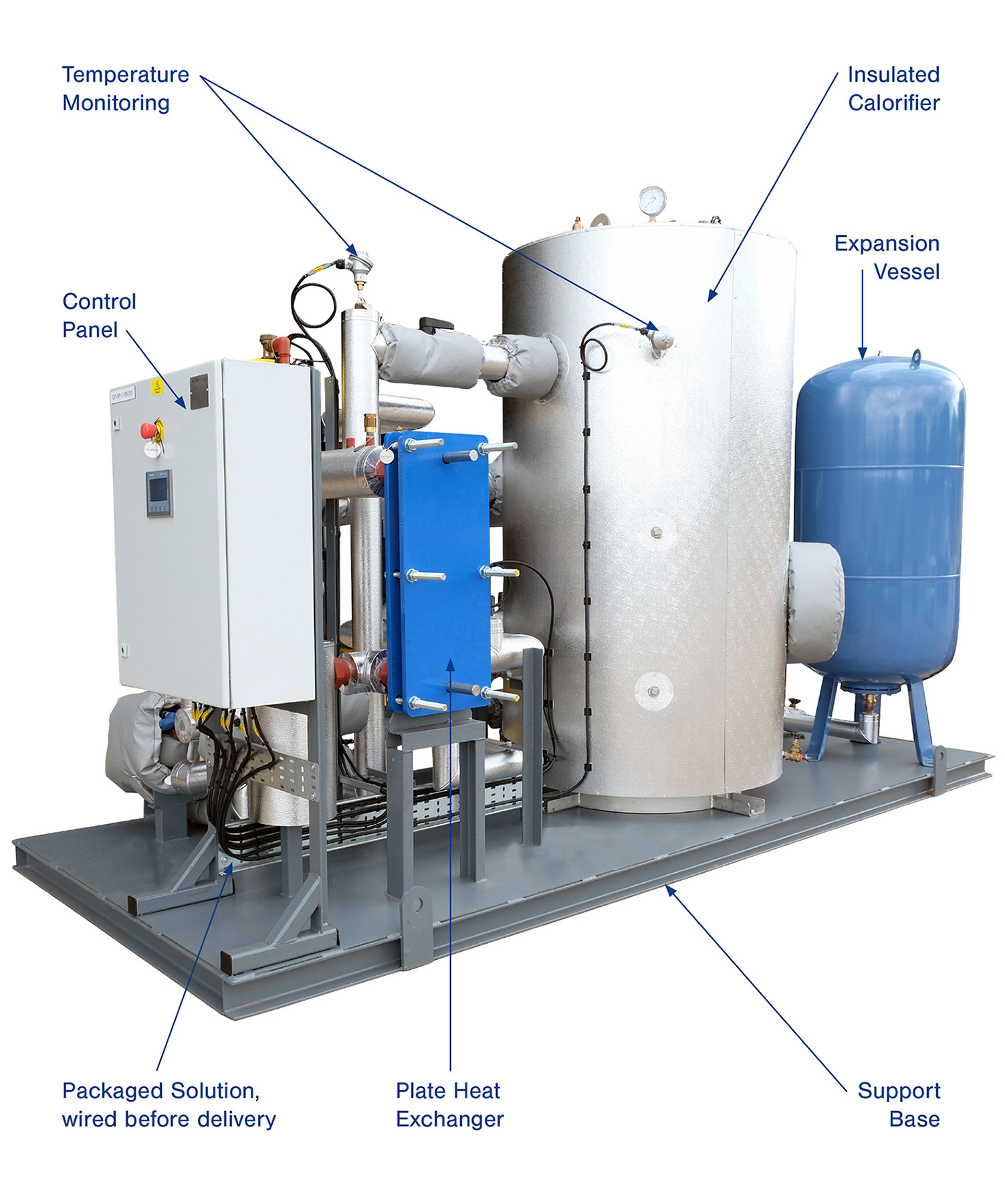 Benefits
Wash down packages incorporate plate heat exchangers or shell and tube heat exchangers with selections based on steam pressures and required duty.
All primary valves, controls and steam trapping equipment fitted on a purpose made base plate.
Pipework available in a variety of materials including carbon steel and stainless steel.
Base plates and framework can be manufactured in stainless steel or carbon steel.
Project specific painting or coating.
Product enquiry
Thanks for your interest in Washdown Packages. Please fill in the following information so that we can get back to you as soon as possible.