Condensate Pumping Sets
Ormandy Newade manufacture electric condensate pumping sets designed to handle, recover and return hot condensate back to the boiler feed tank.
The stainless steel vessel, pipework and support frame is supplied fully packaged, ready to connect and run.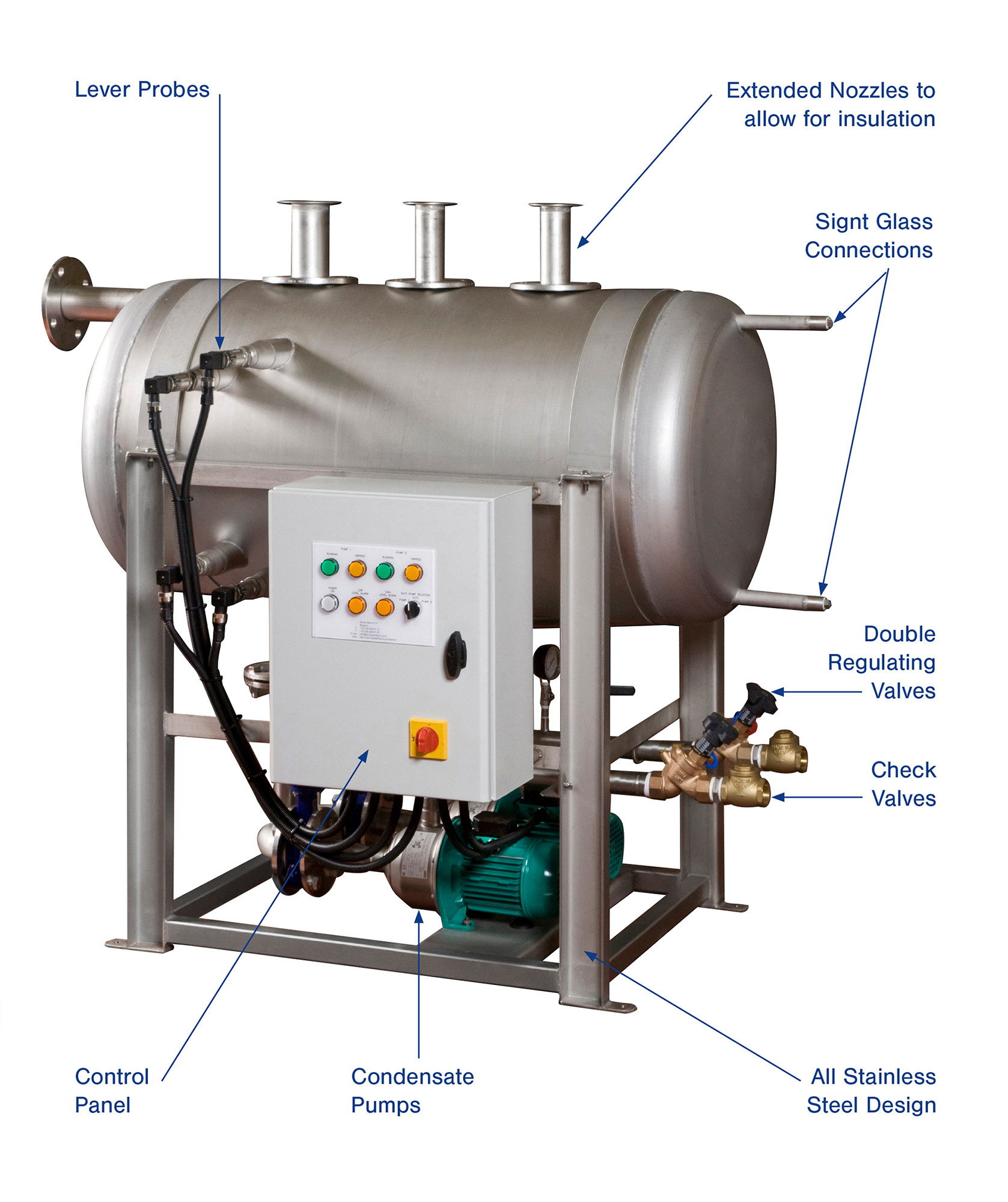 Benefits
Low voltage or intrinsically safe control system
Cascade duty/assist plus stand-by pump configuration
Standard range performance up to 22m³/hr at 95°C, up to 40m head.
Pump inlet isolating valves and outlet isolating check valves.
Three position selector switch for manual or pump cyclical auto-change over
Low, high and extra high level liquid control with visible level indicator
Fully integrated cascade pump switching control system with single pump running selection facility.
Controls housed in a pressed steel IP55 enclosure.
Discharge flow control valves can be fitted to ensure pump duty can be maintained at the desired pump curve position, reducing potential for cavitation, vibration and noisy running.
Variable speed pumps.


Product enquiry
Thanks for your interest in Condensate Pumping Sets. Please fill in the following information so that we can get back to you as soon as possible.