Packaged Pump Sets
As industry demands extensive options for the packaging of pumps, bespoke design and manufacturing capabilities are essential.
Ormandy's high-quality products meet both the cost and the delivery expectations.
Pump sets are designed for heating, chilled water and process applications, with contract specific attenuation of pumps accommodated by using TICO pad, spring mounting or concrete filled inertia bases.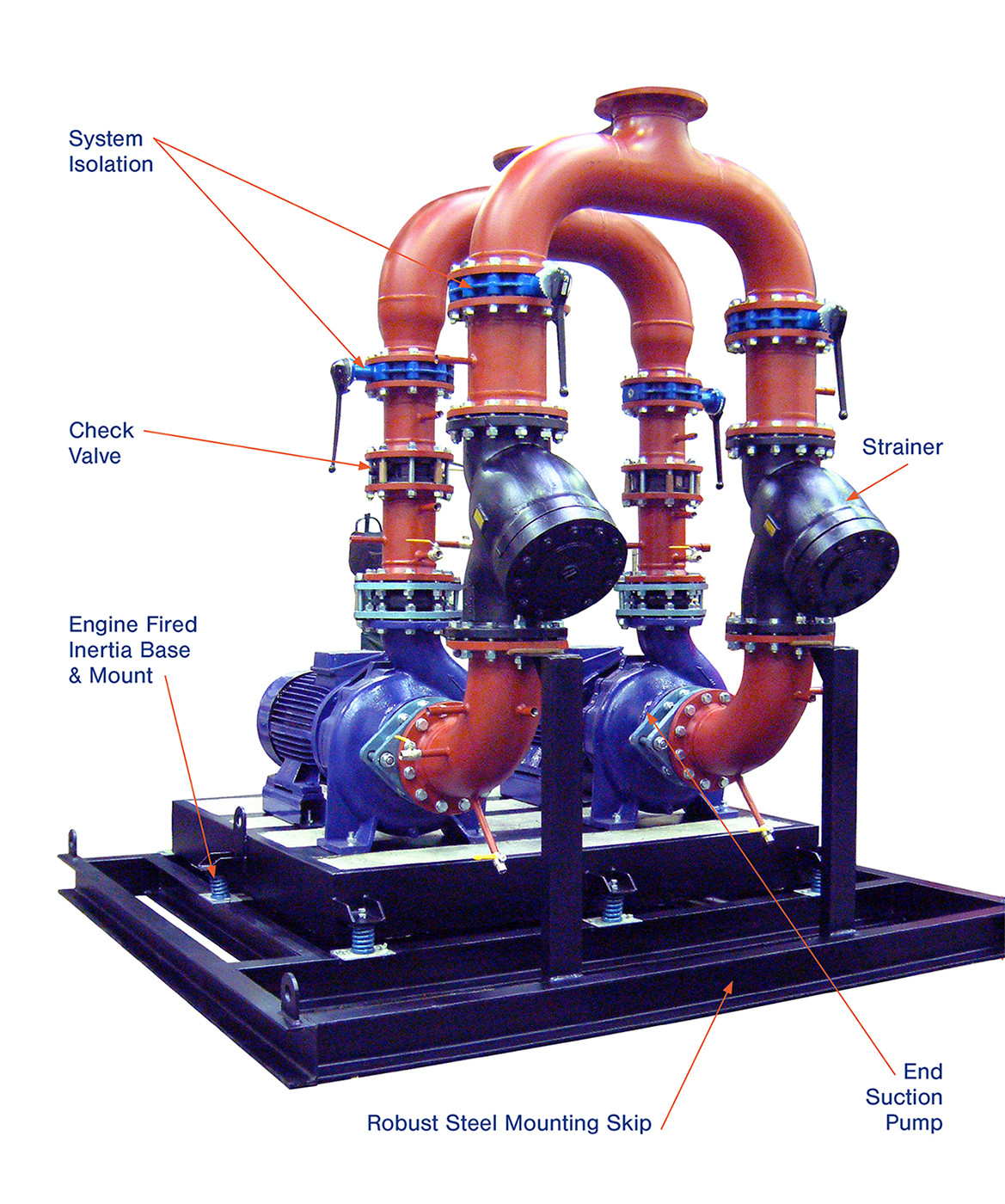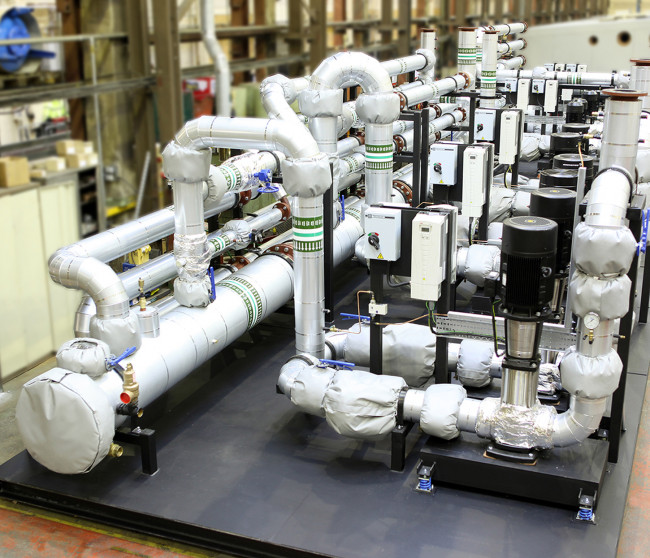 Benefits
Packages can be supplied fully insulated with thermal barriers and vapour sealing.
Option of factory fitted electrical wiring and containment.
Materials in carbon steel, stainless steel, copper and plastic.
Base plates and framework can be manufactured in stainless steel or carbon steel.
Project specific painting or coating.