Steam Plate Heat Exchanger Package
A WRAS approved packaged unit with primary control and condensate system which Connects into an existing steam main to provide heating or hot water quickly and easily.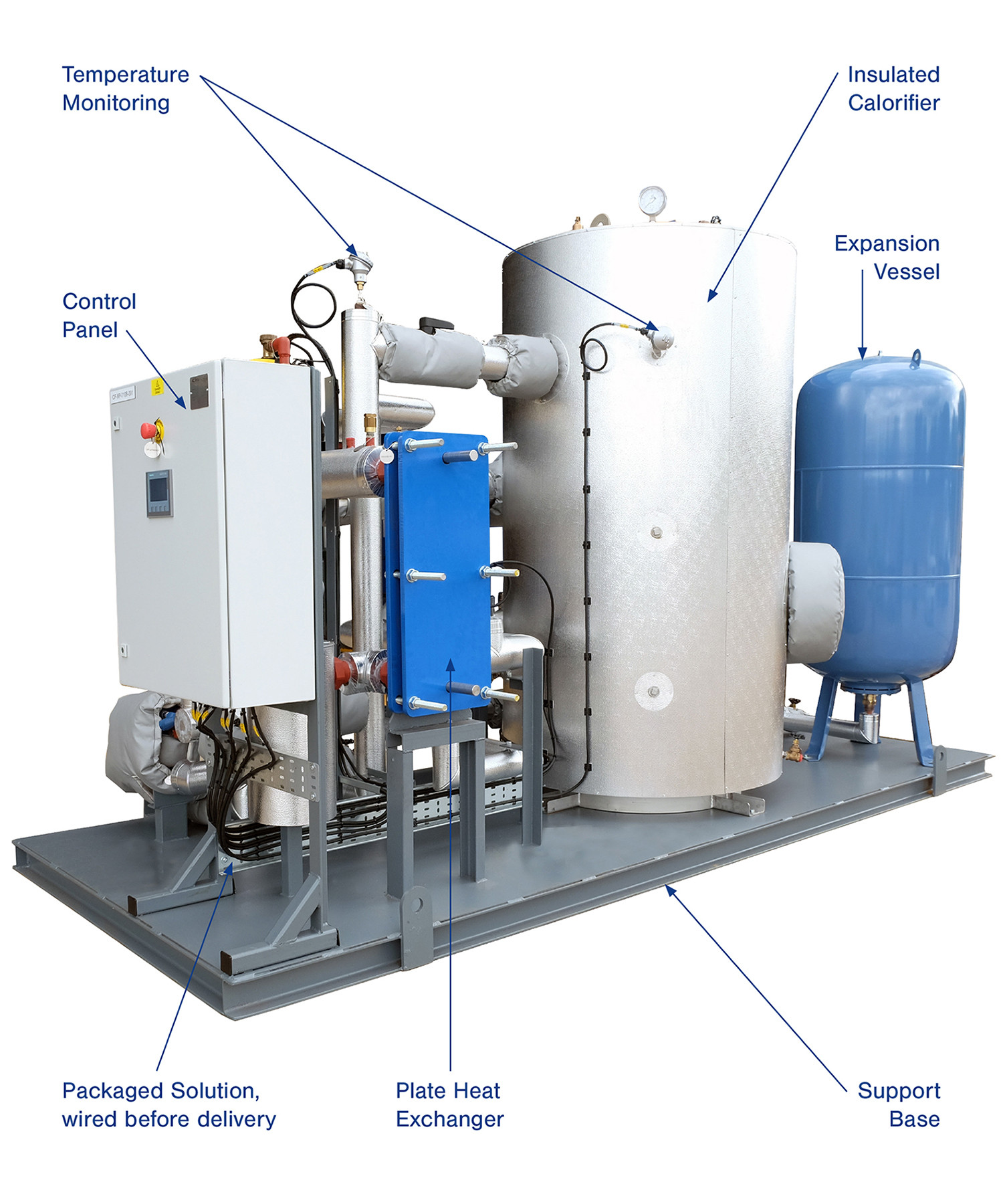 Benefits
Stainless steel plate exchange package makes the interface of steam to DHW or LTHW applications simpler.
Heat loads of up to 1.1 MW which in DHW service provides a

51/sec flow

.
Larger loads can be accommodated using bespoke design and build capability.
Primary side control can be electric or pneumatic valves selected to provide accurate temperature control.
Isolation, anti-vacuum valves and line strainer included.
High limit protection.
A standard float trap system incorporated in the condensate side and advanced three term (PID) controller provides secondary temperature control.
Can be extended to incorporate secondary pumps, buffer storage, pressure reducing sets and specific valve arrangements, all controlled through the central panel.
High heat transfer coefficients ensure the design surface area is kept to a minimum.
Outputs can be increased by adding additional plates.
Small footprint, simple to install and ease of maintenance.
Product enquiry
Thanks for your interest in Steam Plate Heat Exchanger Package. Please fill in the following information so that we can get back to you as soon as possible.