Hydrophores
Offsite manufacture is ideal for pressure booster sets for portable water systems, which is used in many applications but ideally suited to the Marine and Offshore industries, where they are commonly referred to as Hydrophores.
Full packaged solutions are available with controls and wiring factory fitted. The client can also participate in a factory-based FAT test to ensure goods are fully functional and ready for service. Packages are manufactured in Stainless steel, copper or plastic and designs are in accordance with PD5500 or ASME VIII, including third party independent certification.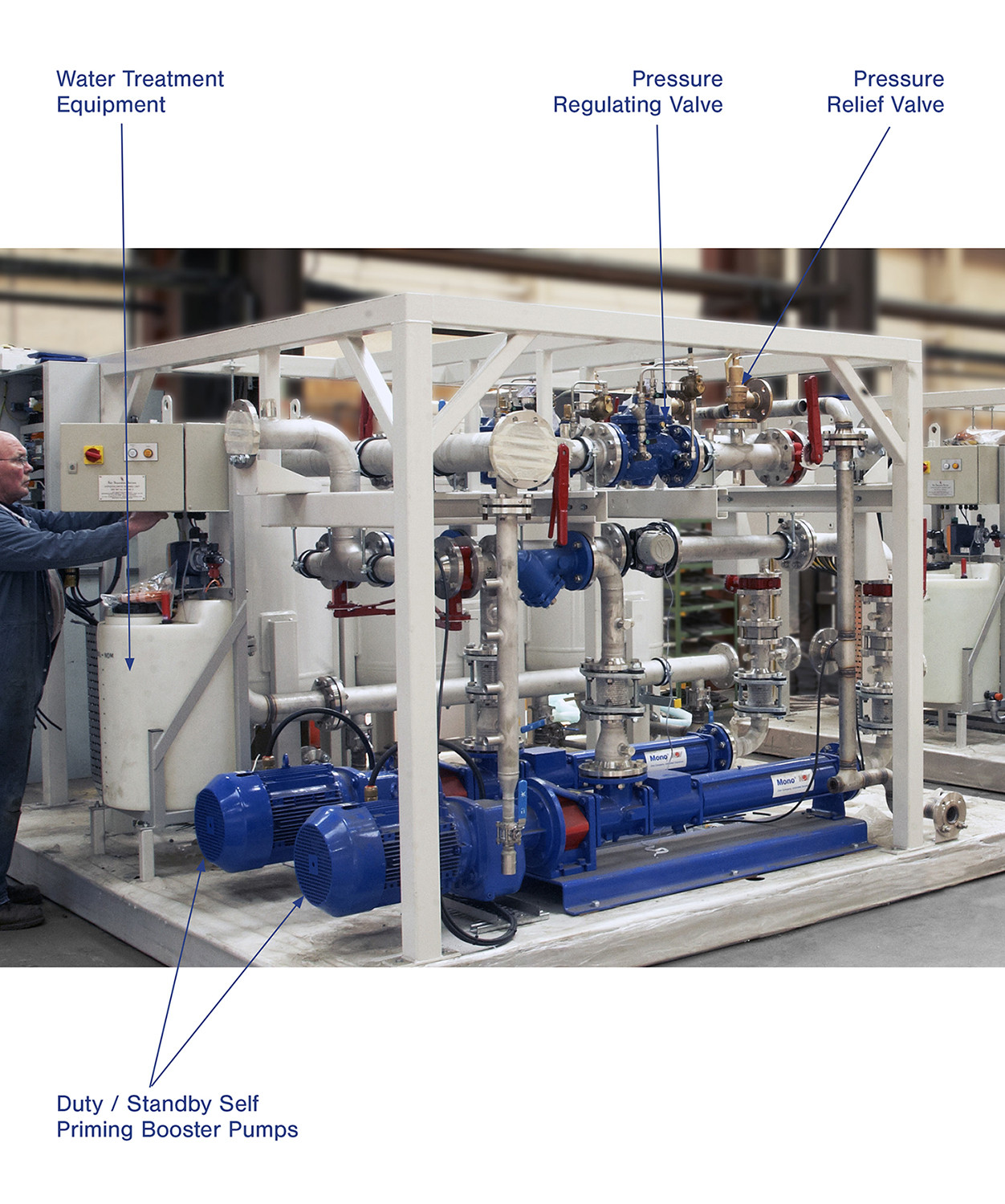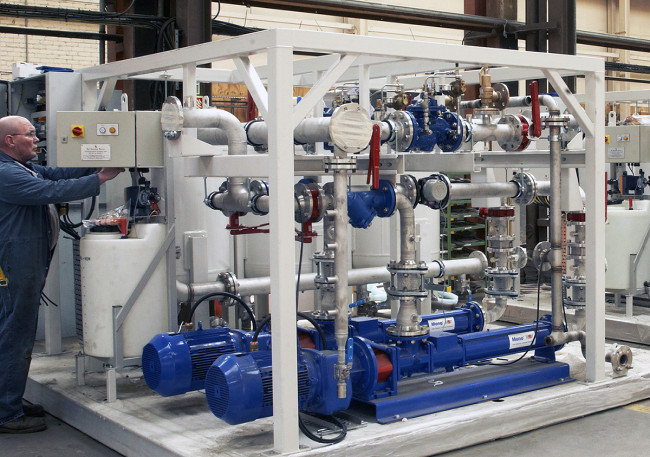 Benefits
Bespoke design and manufacturing capabilities provide clients with high-quality products that meet both the cost and the delivery expectations.
Suited to both low and high-pressure systems.
Supplied with centrifugal, multistage or positive displacement pumps.
Pressure booster sets can be supplied with complementary systems, including expansion vessels, dosing systems or UV sterilisation.
Expansion vessels can be supplied with either an

internal bag or be nitrogen charged with a cushion separation

to prevent nitrogen being absorbed.
Supplied with positive displacement or foot stop valves.
Pumps rated for offshore and panels rated IP66 can be included.
Brass plates and framework manufactured in stainless steel or carbon steel.
Project specific painting or coating.
Full material traceability/certification available and incorporated in a data dossier.

Product enquiry
Thanks for your interest in Hydrophores. Please fill in the following information so that we can get back to you as soon as possible.